Bembridge Cruising Rally - 6th-8th May 2023
Published 21:29 on 9 May 2023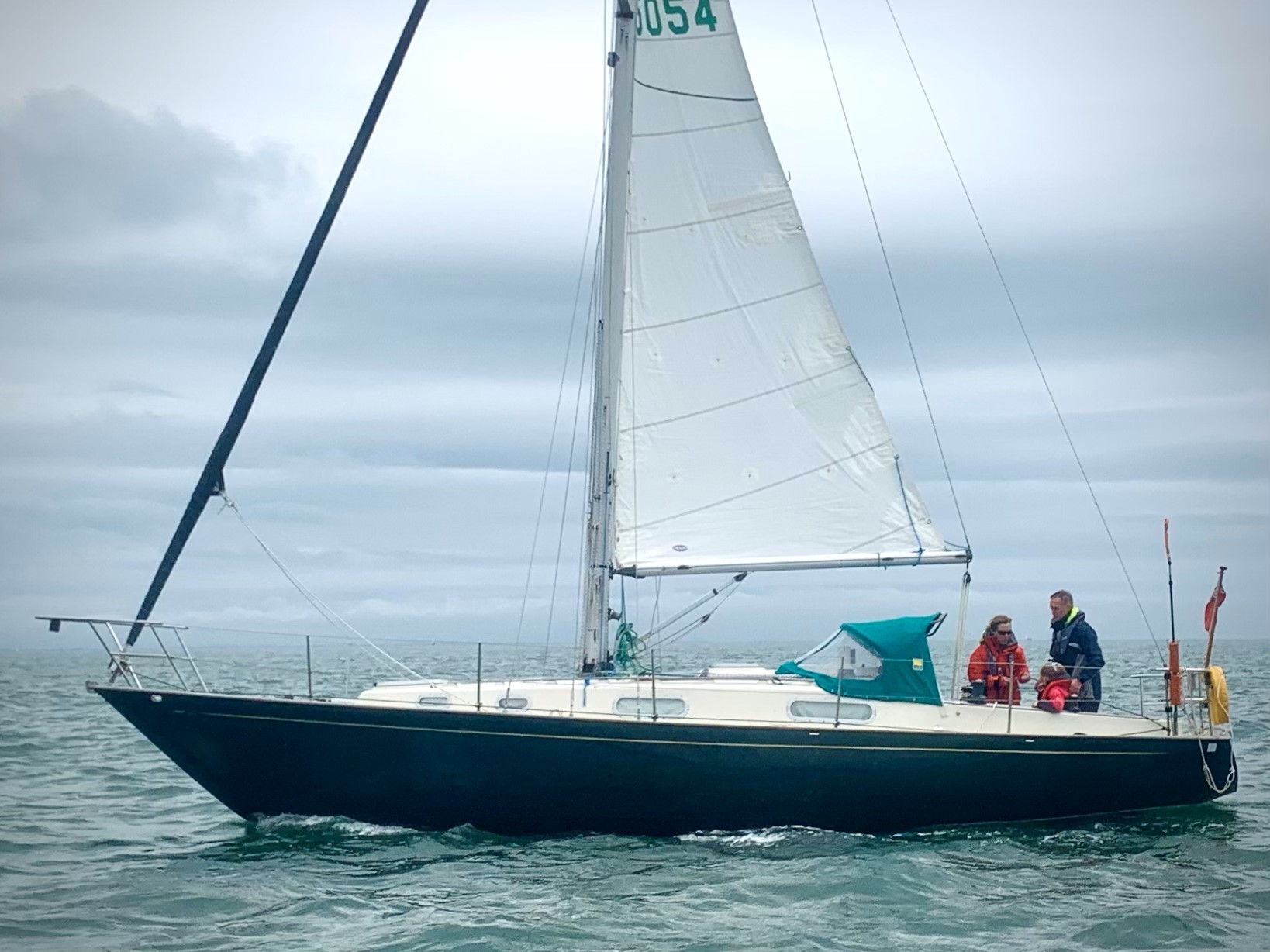 10 Contessas, 11 children, 24 adults and 2 dogs all gathered together in Bembridge for the first of our 2023 Solent Cruising rallies.

The weather on Saturday was unpleasant with many boats very sensibly deciding to stay at home and watch the King's Coronation rather than venture into the pouring rain and fickle upwind breeze. However 4 boats (plus some old friends in a slightly bigger vessel) all made it eventually and spirits were returned with a lovely evening eating Pizza from the Duver Cafe. Some chose to instead head to the Brading Yacht Club where a delightful meal was had. Former Cruising Captain Kris Nisson was given a special award by the yacht club for his magnanimous actions many years ago when he gave up a trophy to a boat that would most definitely have won except they had made a minor navigational error. Turns out the 11 year old onboard is now the Sailing Club manager and has never forgotten that day!
Sunday was a better day and the sun shone giving those joining a day late a very pleasant sail and establishing that they had made very a very sensible decision. Those already present enjoyed cricket, crabbing and boules on the beach watching the boats arrive. Others took the time to get a few jobs done onboard and catch the lines as boats arrived. However poor Ripple of Kyle caught a submerged mooring off Seaview and were not free in time to get over the bar and so had to wait until the evening tide.
Sunday night was the traditional ponton-party-cum-BBQ in the evening sunshine with plenty of G&T enjoyed. A slight hiccup with the BBQs meant food was a bit delayed but the community spirit of the CO32s all worked together to find the right tools to get the job done and the kids weren't too grumpy by the time food arrived. Ripple arrived just before midnight and were quickly handed a G&T to recover!
Monday was another glorious day as wind from South meant it was downwind home for everyone. The trip to Hamble took 90mins compared to the 6 hours on the way there! Most managed to make it back before the heavens opened.
Thanks go to Jo Clatworthy for her excellent organisation of the weekend, to Kris for laying the groundwork, Concerto for providing the Cricket kit & to all at Duver Marina for making us feel welcome. Another excellent weekend!
Last updated 17:16 on 22 November 2023